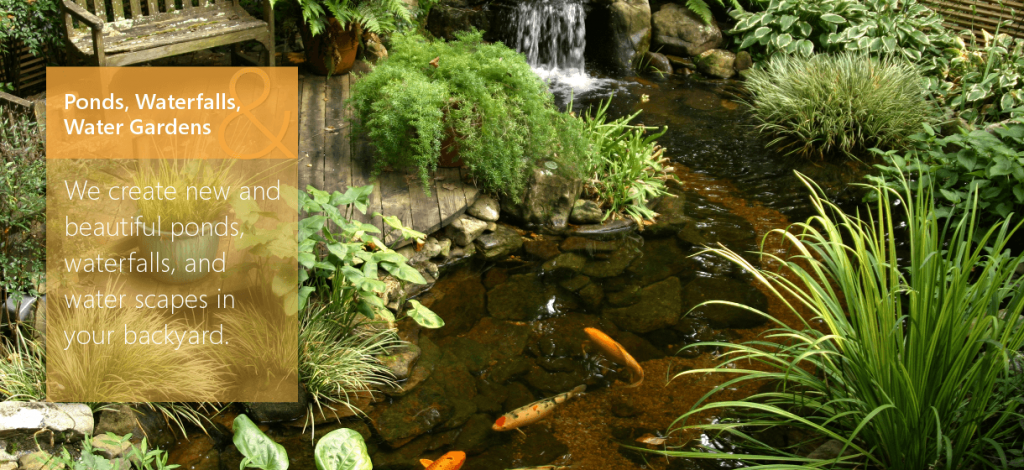 Enjoy a Natural Water Feature
"The waterfall and pond that Mike built is so natural. It looks like it was always on the property." (see picture above)
Enjoy the look and calming sound water flowing in your very own water garden, waterfall, pond, or stream. Each pond, waterfall, and stream we design is made custom for your home and blends in naturally with your landscape.
Kids and adults love to watch colorful fish swimming in a pond
There is an endless variety of plants for you to choose to add life to your water feature
We offer a Spring clean-up for your water garden and equipment. You enjoy your property, we'll help you maintain it professionally!